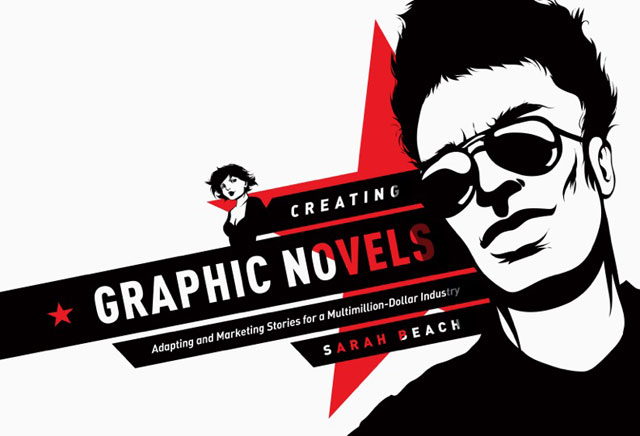 Title: Creating Graphic Novels
Publisher:
Michael Wiese Productions
What It's About: In Creating Graphic Novels, Sarah Beach introduces screenwriters to the world of graphic novels, outlining the important differences between screenwriting and graphic novel script writing and why graphic novels are an important part of getting a story to spread.
Why I Read It:
I love graphic novels and I love screenwriting. I was offered an advance copy of the book from Michael Wiese Productions, so I jumped at the chance to read it.
What I Liked About It:
I came to this book knowing that I love the graphic novel format of storytelling. What I loved about this book is the context the author starts from on why a screenwriter would want to adapt their story into a graphic novel. The author starts from the context of building an audience around your story through a graphic novel representation and using this platform to show that your story has the power to engage an audience. The format of the book lends well to teaching the reader about graphic novel creation with the frequent interruptions by a graphical character called "Professor Exposition." Reading the book, a screenwriter will learn how to adapt a story for a graphic novel, as well as learn about the graphic novel industry. It's a fun book and very helpful.
What I Didn't Like About It:
It's a unique book that will help screenwriters get into writing for graphic novels
. The book is well done, and there really wasn't anything I didn't like about it.
Review copy provided by Michael Wiese Productions